Podcast: Play in new window | Download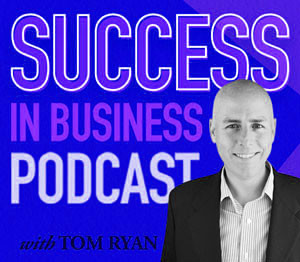 What are your real priorities in both your work life and your personal one? It's an important question for every business owner and entrepreneur, and it's not always an easy one to answer. Priorities can shift quickly, and if you want to see optimal results, you have to keep track of them.
Back in episode 96, host Tom Ryan explained some simple ways to identify your biggest work and personal priorities. In part two, he digs into a few common-sense techniques for keeping the biggest priorities at the top of the list. As always, Tom is joined by co-host and producer Jason Pyles.
• Introduction, and recap of part one
• Allocating time to meet your priorities
• Keeping focus on your highest value activities
• Tom's three highest work priorities
Coaching and advising the entrepreneur-in-residence founders
Creating valuable instructional content (podcasts, writing etc)
Extending reach to more business owners
• Jason's two biggest work priorities
Day job
Podcast production
• The value of revisiting priorities on a regular basis
• Tom's weekly reprioritizing process
• The "Time Bank Account"
• Reducing distractions and being less reactive
• Sign off, and ways to contact the show
---
Links for Today's Episode:
Tweet Tom at: @TomRyanAVL
Do you have a question about your business? Tom would love to help you:
Leave a voicemail: (801) 228-0663
E-mail your questions: SuccessInBusinessPodcast@gmail.com
Like this podcast on Facebook
Follow this podcast on Twitter: @TomRyanSIBP
Get every episode free: Subscribe in iTunes