Podcast: Play in new window | Download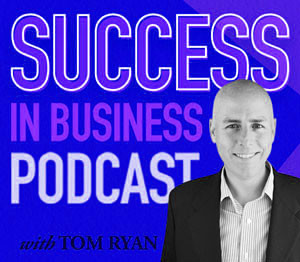 Are you really constantly overworked as you build your new business? Are you truly too overwhelmed to make time for your personal life? Or are you simply obsessing over the tiny details, "vibrating" in place rather than generating forward momentum?
In today's episode, host and business coach Tom Ryan wraps up his "Seven Signs of Vibrating" list. If you answer "I'm busy … but it beats the alternative" when someone asks how you're doing, you need to listen to this podcast.
• Introduction, and recap of the last episode
• Recap of the first four of the Seven Signs of Vibrating
• The (Rest of the) Seven Signs of Vibrating

5. You believe that work-life balance comes later
6. You're constantly seeking out new advisors and self-help resources
7. You're more overwhelmed and frustrated than excited and hopeful

• Identifying with these signs
• Sign off, and ways to contact the show
---
Links for Today's Episode:
Tweet Tom at: @TomRyanAVL
Do you have a question about your business? Tom would love to help you:
Leave a voicemail: (801) 228-0663
E-mail your questions: SuccessInBusinessPodcast@gmail.com
Like this podcast on Facebook
Follow this podcast on Twitter: @TomRyanSIBP
Get every episode free: Subscribe in iTunes