Podcast: Play in new window | Download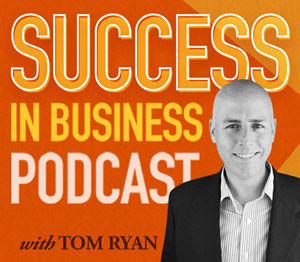 Maintaining a healthy work-life balance is one of the biggest problems for entrepreneurs. The more dedicated you are to the business, the harder it can be to have a rich life outside of the office. When you're that busy, can be hard to find time for the personal stuff.
Or maybe not. Are you really that busy with meaningful, business-related tasks? Or are you just "vibrating" in place, seeming busy and active, but actually accomplishing very little? Host Tom Ryan and co-host Jason Pyles explore this idea and more on today's show.
• Introduction, and recap of last week's interviews
• Tom's ongoing fight for a good work-life balance
• Meaningful activity versus directionless vibration
• "You can't navigate a business using 'to and fro.'
• The Seven Signs of Vibrating
You're always "super-busy"
You can't seem to make meaningful forward progress
A To-Do list just doesn't work for you
Delegation makes sense, but seems difficult to pull off
…
• Mid-list cliffhanger ending for the show
• Sign off, and ways to contact the show
---
Links for Today's Episode:
Tweet Tom at: @TomRyanAVL
Do you have a question about your business? Tom would love to help you:
Leave a voicemail: (801) 228-0663
E-mail your questions: SuccessInBusinessPodcast@gmail.com
Like this podcast on Facebook
Follow this podcast on Twitter: @TomRyanSIBP
Get every episode free: Subscribe in iTunes