Podcast: Play in new window | Download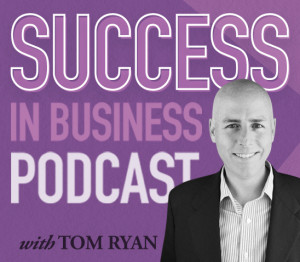 Tom is dutifully soldiering on teaching us about employee equity. Today's podcast, Episode 207, centers on how employee equity can be taken away or exchanged. Business coach Tom Ryan, as always, is joined by co-host and producer, the one and only, Jason Pyles. After announcing Tom's new clothing line "Jack Squat," the two dive into the topic of employee equity.
How can the (capital) interest be taken away? – How can it be exchanged?
It can be surrendered or forfeited – if some kind of qualifying event has happened, something that was previously agreed, it can be taken away from you. It's open to the parties to be able to decide what these terms are.
If you stop working for the company:
a.) Voluntarily – This would be if you quit. You just leave. There was no bad behavior, you simply want to move on. If you leave before the cliff, you won't get anything.
If you leave after the cliff, then you can keep that interest that you've earned thus far, but it's likely that you'll have to surrender the rest.
b.) Involuntarily – This would be if you get fired. Important to ask here: What were the reasons for why you were let go? If you were terminated "for cause" – the answer is you did something bad or failed to perform. If you were terminated "without cause," didn't do anything wrong, but they just can't keep you on the payroll.
Thanks for listening! This episode was jam packed with helpful information for anyone in an employee equity situation.
---
Tweet Tom at: @TomRyanAVL
Do you have a question about your business? Tom would love to help you:
Leave a voicemail: (801) 228-0663
E-mail your questions: SuccessInBusinessPodcast@gmail.com
Like this podcast on Facebook
Follow this podcast on Twitter: @TomRyanSIBP
Get every episode free: Subscribe in iTunes