Podcast: Play in new window | Download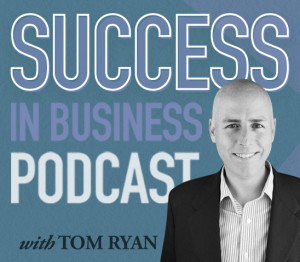 We are continuing our discussion about equity today. After a serious look at the risks, you've decided that the only way to attract the talent you need for your startup is to offer equity in your company as part of the compensation package. There are only two small problems: You don't know how these kinds of deals work, and you don't know how to put an equity-tied deal together. How do you even determine how much equity to offer?
In this week's episode, host and business coach Tom Ryan talks about the logistics of providing equity-based incentive programs to employees. As always, Tom is joined by co-host and producer Jason Pyles.
At its core, giving ownership or equity to employees is a relationship. It can be a good relationship or a bad relationship. First, decide how much will be given? Second, decide under what circumstances? You need to consider how can it be taken away or exchanged?
As far as valuation goes there are two basic types of agreements for giving equity interests in LLCs. A capital interest builds ownership and entitles to a value of the company. A profit interest builds only financial interest.
From the business owner's perspective – profit interest is the more attractive option.
For the vesting schedule / period there is no standard length, but usually it is between 1 and 5 years. Short-term or immediate vesting is very risky, and almost never a prudent idea.
Here's what you need to know about earned interest vs. awarded interest:
A "cliff" – or the dating period clause is a set length of time where either party can walk away without any interest given. It is essentially a probationary period. 6 months (for example) is a good amount of time. And, then there could be a 2-year vesting period.
Thanks for listening!
---
Tweet Tom at: @TomRyanAVL
Do you have a question about your business? Tom would love to help you:
Leave a voicemail: (801) 228-0663
E-mail your questions: SuccessInBusinessPodcast@gmail.com
Like this podcast on Facebook
Follow this podcast on Twitter: @TomRyanSIBP
Get every episode free: Subscribe in iTunes