Podcast: Play in new window | Download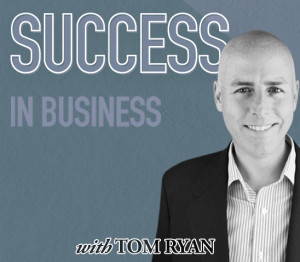 Good morning, rise and shine Success in Business Podcast listeners! We've finally reached a massive new milestone with our 200th episode! This special episode brings a little reflection on the series thus far, including some hearty thanks to both the listeners and the people behind the scenes at the Success In Business Podcast. As we move towards episode 300, Tom is even more committed to helping entrepreneurs achieve their goals.
To help as many entrepreneurs as possible the Success in Business Podcast is converting to a weekly show. Join us every Monday for a longer, more in-depth format filled with great insights and immediately actionable ideas for anyone seeking to find success in business.
• Show opening, and the "two bills" episode!
• Tom's reflection on his entrepreneurial mission
• Accomplishments from the past 200 shows:
Over 50 hours of podcasts over 200 episodes
Over 100 blog posts
Tens of thousands of downloads
Thousands of listeners across the globe
Inspired at least four entrepreneur podcasts
77 countries where SIBP has listeners
• New content to come:
Webinars & videos
Workshops & classes
Resource reviews
Entrepreneur interviews
Ebooks & "real" books
• Highest and best use for SIBP means changing show format
• Weekday show is now becoming a longer, weekly show out every Monday
• More targeted, in-depth and actionable content
• Special thanks to Mara, Brenda, Natalie and Steve keeping the show going behind the scenes
• Sign off, and how to contact the show