Podcast: Play in new window | Download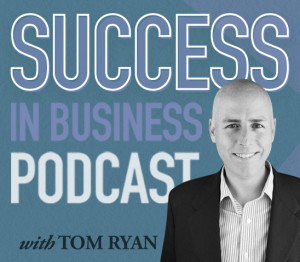 One of the most powerful aspects to using storytelling as a sales tool is how dramatically it can change prospect reaction during your initial consultations. Not only can it help you disqualify prospects more easily, but it can even help you nail down an agreement in principle about their need for your product or service. With the right kind of storytelling techniques, you can supercharge your sales results.
In part four of this ongoing series, host and business coach Tom Ryan revisits the core concepts of sales-focused storytelling, and explores the right way to gauge prospect reaction. Tom is joined by co-host and producer Jason Pyles.
Catch up with the previous Sales Through Storytelling segments: Part 1, Part 2, Part 3
• Show opening, and thoughts on Natalie Pyles' turn as guest co-host
• Revisiting the sales through storytelling series thus far (2:00)
• On-the-fly listener feedback, and Natalie's extensive memory of Tom's quotes (3:30)
• Tom's unhappy history of department-store shopping (5:00)
• Expanding on the initial sales consultation (Ep. 141 & Ep. 142) (7:00)
• Gauging prospect reaction (9:30)
• "How do you know what story to use?" (11:00)
• Re-ordering the sales process (12:30)
• To be continued …
• Sign off, and how to contact the show
---
Tweet Tom at: @TomRyanAVL
Do you have a question about your business? Tom would love to help you:
Leave a voicemail: (801) 228-0663
E-mail your questions: SuccessInBusinessPodcast@gmail.com
Like this podcast on Facebook
Follow this podcast on Twitter: @TomRyanSIBP
Get every episode free: Subscribe in iTunes