Podcast: Play in new window | Download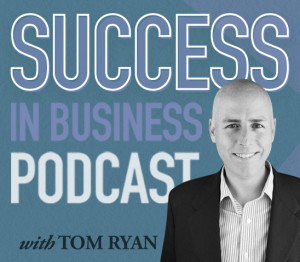 A truly compelling story isn't defined by the hero, it's defined by the challenge or problem the hero must face. The same is true when constructing a compelling story for your business. Your customer has a problem, and it's your job to explain how your product or service helped them overcome it.
In today's episode, host and business coach Tom Ryan talks about Donald Miller's concept of the three kinds of problems a protagonist can face, and what this means in the context of creating a persuasive narrative for your business. Tom is joined by special guest co-host and producer Natalie Pyles.
Download your own copy of Donald Miller's How to Tell a Story ebook today, and be sure to keep listening to the Success in Business Podcast this week for our continuing review.
• Show opening, and thoughts on future guest co-host Mara Watts from GetOutMama.com
• Seeing the benefits of good company storytelling through the Kauffman Foundation Entrepreneur in Residence program
• Three levels of "The Problem" in a business context
External challenges
Internal challenges
Philosophical challenges
• Why "a good story is a clear story" in business
• True customer stories versus hypothetical customer stories
• Reframing sales stories
• To be continued …
• Sign off, and ways to contact the show
---
Tweet Tom at: @TomRyanAVL
Do you have a question about your business? Tom would love to help you:
Leave a voicemail: (801) 228-0663
E-mail your questions: SuccessInBusinessPodcast@gmail.com
Like this podcast on Facebook
Follow this podcast on Twitter: @TomRyanSIBP
Get every episode free: Subscribe in iTunes