Podcast: Play in new window | Download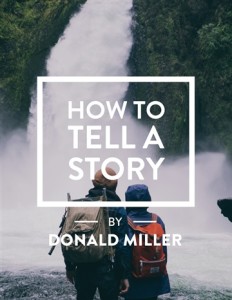 How do the lessons of storytelling relate to creating a compelling business narrative? Learn how host and business coach Tom Ryan helped his students apply this concept a recent meeting of the Kauffman Foundation's Entrepreneur in Residence program, and some of the misconceptions he was able to dispel along the way.
In this special episode, Tom is joined by guest producer and co-host Natalie Pyles to continue this multi-part series discussing Donald Miller's How to Tell a Story. If this sounds interesting to you, download your own copy of Donald Miller's How to Tell a Story ebook today, and be sure to keep listening to the Success in Business Podcast this week for our continuing review.
• Show opening, and welcoming to Natalie as guest co-host
• Why Tom doesn't like going to the dentist (1:00)
• Tom's recent experience as a guest on Jason's movie podcast (4:00)
• Recap of the ebook review thus far (6:30)
• Applying the storytelling structure at a recent Entrepreneur in Residence meeting (9:00)
• "No story works unless the hero encounters a problem." (13:30)
• Making a case for "the problem" in a business pitch (14:30)
• Miscasting the protagonist in a business narrative (17:00)
• To be continued …
• Sign off, and ways to contact the show
---
Tweet Tom at: @TomRyanAVL
Do you have a question about your business? Tom would love to help you:
Leave a voicemail: (801) 228-0663
E-mail your questions: SuccessInBusinessPodcast@gmail.com
Like this podcast on Facebook
Follow this podcast on Twitter: @TomRyanSIBP
Get every episode free: Subscribe in iTunes