Podcast: Play in new window | Download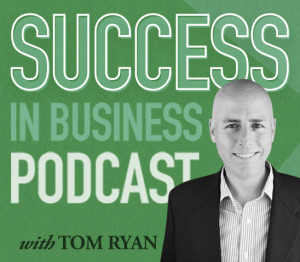 "How will I get my customers to give me their money?" While there are more eloquent ways of describing the function of a business model, that's it in a nutshell. Having a clearly stated, easily understood business model is a key part of creating a power pitch for your company. This isn't the time to be highly specific or granular about your company's methods or organization. You just want to quickly explain how the business will make money.
In this episode, host and business coach Tom Ryan explains the basic structure of a business model, and what their function is during the pitch itself. As always, Tom is joined by producer and co-host Jason Pyles.
• Show opening, and Tom's Chick-fil-A story
• Recap of the "Power Pitch" series thus far
• The Business Model: How will you get your customers to give you their money?
• What do you sell, and how do you sell it?
• Basic business models:
Making products: Consumer goods, food products, industrial manufacturers, software and apps
Selling services: Consultant and professionals (lawyers, CPAs), trades (electricians, plumbers, cleaning companies), fulfillment companies (ecommerce packaging and shipping)
Reselling: Distributors (brick-and-mortar retail) and online distributors (Amazon and other online retailers)
• Selling your product or service: Wholesale or retail?
• How investors view business models
• Less is more when pitching your business model
• Tailor your presentation's level of detail to the audience
• Homework: Write down the essential of your business model: How you will get customers, and how you will get them to give you their money. Share with others, and get feedback.
• Next episode: Go to market
• Sign off, and ways to contact the show
---
Links for Today's Episode:
Tweet Tom at: @TomRyanAVL
Do you have a question about your business? Tom would love to help you:
Leave a voicemail: (801) 228-0663
E-mail your questions: SuccessInBusinessPodcast@gmail.com
Like this podcast on Facebook
Follow this podcast on Twitter: @TomRyanSIBP
Get every episode free: Subscribe in iTunes