Podcast: Play in new window | Download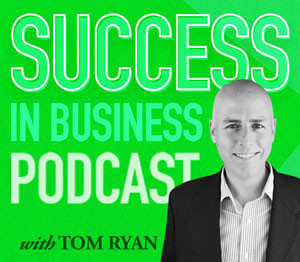 How is your product or service better than the competition? What is it about your business model, product or service that gives you an edge no one else in the market has? From exclusive contracts and patents to great user experiences and special sauce, your company has something that gives it an unfair advantage over the competition. That special something needs to be a big part of your business pitch.
In this episode, host and business coach Tom Ryan talks about the many forms an unfair advantage can take, and how it can make all the difference as you pitch your company to investors and customers. As always, Tom is joined by producer and co-host Jason Pyles.
• Show opening, and a few thoughts on Black Friday
• Recap of pitch deconstruction thus far
• The "Unfair Advantage": Things that can not easily be replicated
• Advantages are not all equal
• Examples of unfair advantages: Intellectual Property (IP), trade secrets, exclusive contracts, community, innovative business model, user experience
• Patents, copyrights and trademarks as unfair advantages
• What makes an advantage "unfair"?
• Unfair advantages in action: "Every Breath You Take" copyright, WD-40's formula, and Southeast Toyota Distributors
• Community, disruptive business models, and user experience as unfair advantages
• Homework: What is your company's secret sauce? Write it down, share it, and get feedback.
• Next episode:
• Sign off, and ways to contact the show
Links for Today's Episode:
Tweet Tom at: @TomRyanAVL
Do you have a question about your business? Tom would love to help you:
Leave a voicemail: (801) 228-0663
E-mail your questions: SuccessInBusinessPodcast@gmail.com
Like this podcast on Facebook
Follow this podcast on Twitter: @TomRyanSIBP
Get every episode free: Subscribe in iTunes