Podcast: Play in new window | Download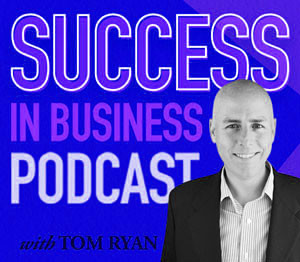 How does your product or service make your customers' lives better? Now that you've established the "problem" and the "solution" your business provides, it's time to talk about the value your company will provide for those people who do business with you. The more succinct your answer, the more compelling your pitch will be.
In this Thanksgiving episode, host and business coach Tom Ryan takes a look at why value statements work, and how they can function as a simple cost/benefit analysis for potential investors. As always, Tom is joined by co-host and producer Jason Pyles.
• Show opening, and a few thoughts on Thanksgiving
• Recap of pitch deconstruction thus far
• The "Value Statement" as a measure of how your customers' lives are made better by your business
• The value statement as a form of cost/benefit analysis
• Value statements set the stage for the business model, but only give the outline
• Presenting the economics of the business model
• Essential value statement examples for Uber and Geico
• Homework: Write down the value statement for your average sale, then share it with others for feedback.
• Next episode: The Unfair Advantage
• Sign off, and ways to contact the show
Happy Thanksgiving!
Links for Today's Episode:
Tweet Tom at: @TomRyanAVL
Do you have a question about your business? Tom would love to help you:
Leave a voicemail: (801) 228-0663
E-mail your questions: SuccessInBusinessPodcast@gmail.com
Like this podcast on Facebook
Follow this podcast on Twitter: @TomRyanSIBP
Get every episode free: Subscribe in iTunes